Learn how brokers are accelerating growth with Employee Navigator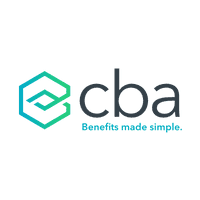 Contemporary Benefits Advisors
Learn how Contemporary Benefits Advisors increased revenue by 4X by switching to Employee Navigator.
Read Case Study
Wex
Integrating with Employee Navigator allowed Wex to bring on new customers and broker partners they wouldn't have been exposed to otherwise.
Read Case Study
Simpara
Simpara put Employee Navigator at the center of how they operate their agency and transformed how they do business and bring true value to their customers.
Read Case Study
Trusted by the nation's leading insurance brokers




Join over 3,000 brokers already using Employee Navigator
See our Capterra Reviews
"Employee Navigator Rocks! I use this software every single day. It is integral to our business, and to my process as an outside sales rep."
"I think this system is the best out there and is always evolving into a better benefit admin system. There are constant improvements being made."
"Great Benefit Admin System that is Easy to Use & Affordable"
"I've loved Employee Navigator since 2014"
"Direct live assistance readily available by friendly, cheerful staff, aka EXCELLENT CUSTOMER SERVICE"
"Employee Navigator has allowed our agency to build and deliver an easy to use benefit management system with HRIS capabilities for our clients timely and efficiently."
"The most flexible and scalable HRIS platform on the market."
"Overall layout is fresh looking and has functions that act as a wizard to walk you through adding a new employee or termination."
"I love how this software is built for any situation."
"The best partnership ever! One of the best choices we ever made in regards to a vendor."